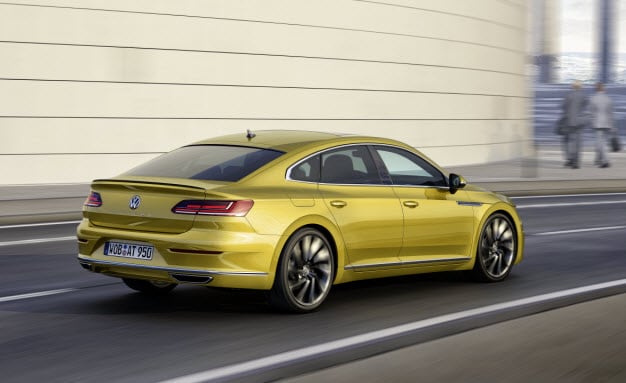 Volkswagen's replacement for the CC, the Arteon, will arrive for the 2018 model year with a nifty available safety feature, a Pre-Crash occupant protection system. New to the Volkswagen lineup, the innovative technology could become a must-have for future Arteon owners.
Driver-assist technologies have become very common on car models over the years, but Volkswagen's latest feature is a bit different than the components we've become familiar with. What makes the Pre-Crash occupant protection system special is its ability to monitor what is happening near the back and side of the car. It uses radar sensors to detect the speed and position of vehicle around the Arteon, even when the car is parked.
To help protect occupant, the system turns on the hazard lights when it detects a potential collision, and closes both the windows and the sunroof. During this time, the seat belt tensioners also tighten to better support passengers in the event of a crash.
This new system is just one way Volkswagen is making efforts to deliver a secure driving experience. Be sure to check out the innovative piece of technology when the Volkswagen Arteon arrives at David Maus Volkswagen in the near future. In the meantime, take a look at our huge inventory of top-notch 2017 VW models.