Benefits of Cabin Air Filter Replacement
Suppose you start your car one day only to find that the windows appear cloudy or a bad smell emerges when you turn on the heating or air conditioning system, a problem with the cabin air filter may be to blame. The cabin air filter is a small but essential component in the car's heating, ventilation, and air conditioning (HVAC) system. The cabin air filter keeps airborne contaminants such as tiny particles of dust, dirt, smoke, and pollen from entering your car's HVAC system. The HVAC system can become compromised if the filter is clogged and can't sufficiently clean the air. You may also notice the car doesn't get as warm or cold as usual when you turn on the heat or AC. The poor air quality in the cabin can also cause sneezing, coughing, and watery eyes.
How Often Should I Replace My Cabin Air Filter?

Although there's no set rule for when you should change your car's cabin air filter, there are some basic guidelines you can follow. One is a mileage-based service schedule. The cabin air filter will need to be replaced at least every 13,000 miles, although some car manufacturers suggest a more frequent cabin air filter change around 5,000 miles, which is about the same frequency as an oil change. If you notice symptoms indicating a clogged filter, take your vehicle to a mechanic for inspection. The cabin air filter should be checked before spring arrives if you live in a place with high pollen counts, and you may want to have it inspected again at the end of the spring allergy season.
Certified Automotive Technicians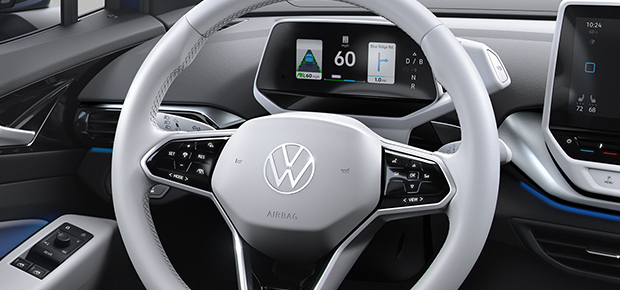 When it's time to change the cabin air filter in your vehicle, don't hesitate to contact our dealership for assistance. We have a team of experienced and professional certified automotive technicians who are eager to help out. The highly-trained mechanics at our dealership are skilled at performing cabin air filter replacements. They service vehicles of all makes and models, which means you don't have to be a Volkswagen owner to have your car repaired at our dealership.
Only Quality Automotive Parts
When your car needs to have the cabin air filter replaced, we will replace the part with an authentic factory component called an original equipment manufacturer (OEM) replacement. Unlike aftermarket parts used at most independent repair shops, OEM parts are designed to be a precise replacement for the original component.
To schedule service for your vehicle's cabin air filter, contact our dealership for an appointment today.
Hours
Monday

8:30 AM - 8:00 PM

Tuesday

8:30 AM - 8:00 PM

Wednesday

8:30 AM - 8:00 PM

Thursday

8:30 AM - 8:00 PM

Friday

8:30 AM - 8:00 PM

Saturday

8:30 AM - 8:00 PM

Sunday

11:00 AM - 7:00 PM