Volkswagen Transmission Repair and Maintenance in Orlando, FL
Imagine you're driving to work. You had a pretty good morning. Everything seems to be running smoothly until your car suddenly gives a groan and shudder that rocks you to the core. Suddenly, that day isn't running so smoothly anymore. If you're not careful, you might end up breaking your car for good. The problem could very well be something with the transmission, and while you may be able to keep your car going with other car-related issues, a broken or worn down transmission needs immediate service.
Because of how pricey a broken transmission can run you, you'll likely want to follow a few of these tips to keep your transmission running as smoothly and effectively as it can. This will not only keep your car out of the shop but will keep a few dollars in your pocket, too.
When Should I Change My Transmission Fluid?
One of the first tips you'll want to consider to keep your transmission healthy is regularly changing the fluid. For those with automatic transmissions, the transmission fluid is essentially the lifeblood. If its leaking or empty, then your transmission isn't going to want to run. Typically, you'll want to have your fluid changed every 30,000 to 60,000 miles depending on how often you use your car. For those who put their vehicles through a lot of use and abuse, you'll want to have it changed every 15,000 miles. Obviously, if you see a reddish color on the ground below your car, you may be facing a transmission leak. In this case, you'll not only want the fluid changed, but you'll want the leak repaired, too.
What Fluid Should I Use?

You may want to ask a professional what the best transmission fluid for your specific car is since adding in the wrong kind can injure your car further. There is a large variety of brands, some more expensive than others. If you tend to use your car a lot, you may want to consider opting for the more expensive fluid since it typically works better.
How Much Is Too Much?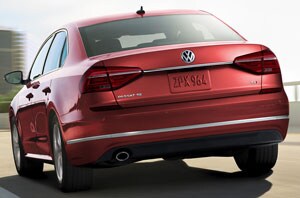 You should also check your manual to make sure that you aren't overfilling the Volkswagen with transmission fluid. If there's too much in the system, it can actually cause the fluid to foam. This could make the shifting erratic and lose internal lubrication. All of this could lead to transmission damage, so make sure you're filling it correctly.
Can Heat Injure Your Transmission?
Heat is a transmission's nemesis. Studies have shown that numerous transmission failures have been due to the heat. As such, you should take the necessary precautions to make sure that the transmission stays cool. Installing a fan, adding an auxiliary cooler, and make sure that you're not towing in overdrive. All of these can help keep your transmission cool, which means it will last longer.
Can Cold Injure Your Transmission?
Frigid mornings and cold weather, in general, can also negatively impact your transmission. You can curb this potential attack by giving your Volkswagen a few minutes to warm up in the morning. This allows the transmission fluid to warm up and lubricate the system properly instead of being clogged and frozen in place.
Service Hours
Monday

7:30 AM - 6:00 PM

Tuesday

7:30 AM - 6:00 PM

Wednesday

7:30 AM - 6:00 PM

Thursday

7:30 AM - 6:00 PM

Friday

7:30 AM - 6:00 PM

Saturday

7:30 AM - 5:00 PM

Sunday

Closed