Used Cars for Sale in Orlando
When you shop for a new car, you have a number of decisions to make. That includes deciding between a new and used car. At our dealership, we have the resources available to facilitate your car shopping needs. We are proud to offer a friendly, knowledgeable, and customer-oriented staff who can answer any car shopping questions you have. Our dealership also has a large, constantly refreshed inventory of quality used vehicles to choose from so that our customers have the largest selection possible when selecting a perfect match.
Benefits of Buying Used Cars
When you set out to get a new car, one thing you'll have to decide is whether you want to get a new or pre-owned vehicle. If you're looking for the latest technology, safety features, and creature comforts available, a new car might be your best option. But if you want to save money and get a better deal, then you should consider getting a used car instead.
By getting a used car instead of a new one, you start saving instantly. At the register, you can eliminate up to $1,000 or more just by choosing a pre-owned car instead of a new one. This is due to the extra fees tacked onto a new car, such as the state sales tax. Many additional fees are lower for a used car too, including insurance payments and registration fees. It's also typically less expensive to finance a used car than a new one. When you take out a lease, you pay primarily for the amount of depreciation associated with the car. Since depreciation is primarily a concern with new cars, your lease payments will be lower for a pre-owned car instead of a new one. Similarly, a loan is structured so that you pay off the car's total price over a period of several years. Used cars cost less initially than new cars, which gives you more favorable loan rates. Some lenders also offer special financing deals for a used car.
Along with saving money, getting a used car makes it possible to get more luxury features. This means you'll be happier during the time that you own your car, and if you choose to sell the car at some point, you'll have a vehicle that is equipped with highly desirable amenities. Naturally, that boosts its resale value and means you'll be able to get an asking price closer to what you paid for the car initially.
Quality Used Cars for Sale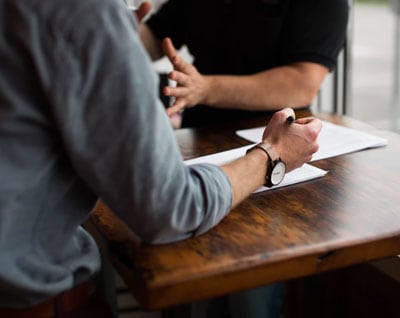 While you'll have plenty of options at our dealership in terms of your next car, one thing that's not an option is vehicle quality. We hold ourselves to high standards to make sure every car that we sell meets our stringent criteria and ensures your satisfaction. All cars that arrive on our lot for sale, regardless of whether they are new or used, go through an extensive check to make sure they're fit for sale. If you have questions about our inspection process or want to learn more, just let us know.
You have many choices when it comes to getting a new car, including deciding whether to buy a car new or used. Thanks to our extensive inventory, it's easy to shop for cars and find one that fits your needs. If you see a car you like on our Orlando lot, just let us know when you'd like to schedule a test drive.