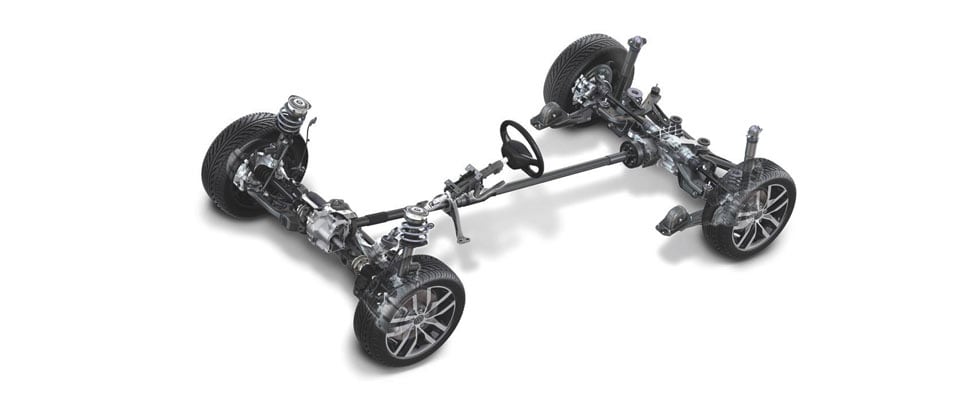 Volkswagen, as a brand, is known for rugged, durable cars with lasting power and efficient fuel systems. Many proponents of Volkswagen are also interested in travel, and that means they want more control on challenging roads, on inclines, and in inclement weather. They need an all-wheel drive.
What is an All-Wheel-Drive System?
All-wheel-drive is a term used for vehicles that have powertrains that can power all of its wheels simultaneously. This can happen either full-time or on-demand. There are a few different forms, usually categorized by the number of wheels involved. Examples include terms like '4x4', four-wheel drive or 4WD. The system found in Volkswagen vehicles is named the 4MOTION system.
What is the 4MOTION all-wheel-drive system?
The 4MOTION system on MQB - or modular transverse toolkit - vehicles use a multivariable basis and a multi-plate clutch to distribute power between the front and rear axles evenly. The system engages the rear axle when it senses a loss of traction coming, keeping its performance in line with permanently engaged full-time all-wheel-drive systems. Power distribution constantly changes based on driving conditions, being able to immediately transfer the power to the wheel that needs it if a wheel were to ever slip.
Which Volkswagens Have 4MOTION?
Many Volkswagen vehicles offer this wonderful all-wheel-drive system, regardless of whether the buyer is interested in an SUV or a car. Among the SUVs featuring 4MOTION stands the Tiguan, the smaller SUV choice. You can also find 4MOTION as a feature on the flagship Atlas models and comes as a standard feature on the luxury option - The Touareg.
Buyers interested in Volkswagen are not limited to SUVs for their 4MOTION needs, either. The 4MOTION system is available on the Golf Sportwagen, and it comes standard on the Golf R and the Golf Alltrack.
Finishing Remarks
While not everyone needs the control and maneuverability offered by all-wheel-drive systems, anyone looking to travel, hike, or camp or those living in locations of interest might consider giving this option a second look. 4MOTION is an incredible option for anyone who wants to increase their car's performance on dangerous roads in mountains, hills, or valleys, in areas with low quality or dirt roads, in areas with frequent or strong inclement weather, or when carrying certain types of cargo so if this sounds like your cup of tea, head over to Orlando Volkswagen North to learn more!