Welcome to Our Parts Department
If your Volkswagen is in need of repair or replacement parts, our dealership is your one-stop location for all of your VW parts needs. Our dealership carries only certified original equipment manufacturer parts. In today's world of ubiquitous imitations, it's more important than ever to ensure that you use parts that have been carefully and specifically designed for your vehicle.
When you buy OEM Volkswagen parts from our dealership, you aren't just getting the parts you need to keep your car on the road. You're also getting the guarantee of long-lasting quality that only comes from using original equipment manufacturer parts.
Parts Request
* Indicates a required field
Your privacy is important to us.
Orlando VW North takes your privacy seriously and does not rent or sell your personal information to third parties without your consent. Read our privacy policy.
What are the Benefits of OEM Parts vs Aftermarket Parts?
OEM Parts Have Dependable Quality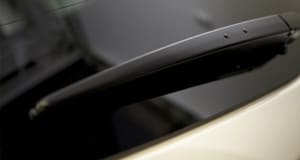 Original equipment manufacturer parts for all Volkswagen vehicles have been carefully designed and tested by Volkswagen itself. In some cases, this means that parts that go on your vehicle have evolved over decades of meticulous testing and redesign. This means that there really is no legitimate substitute for OEM parts.
While aftermarket parts may look similar or even identical to OEM Volkswagen parts, they are often made from inferior, cheaper materials and have not gone through most or any of the testing processes that Volkswagen uses to ensure the quality of its parts. This translates into aftermarket parts that don't last nearly as long and that often experience catastrophic failures as a result of being poorly designed and built. In the case of mission-critical parts, this can even pose a serious safety hazard to the driver and other vehicle occupants.
Designed for Your Specific Model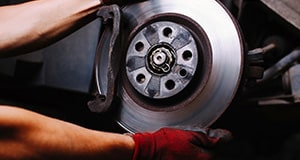 One of the more practical concerns with aftermarket parts is something that anyone who has dealt extensively with making repairs using them has encountered. Aftermarket parts are often designed to work on as many vehicle models as possible. Unfortunately, this means that they often don't fit the vehicle at all or fit very poorly, making it difficult or impossible to complete the repair.
Using OEM parts eliminates these headaches before they ever start. OEM parts are designed with your particular model in mind. They have been thoroughly tested for compatibility and will fit right the first time. By using OEM parts, you ensure that your vehicle gets the part it was designed to use. Contact us today if you have any questions about a particular part.
Hours
Monday

7:30 AM - 6:00 PM

Tuesday

7:30 AM - 6:00 PM

Wednesday

7:30 AM - 6:00 PM

Thursday

7:30 AM - 6:00 PM

Friday

7:30 AM - 6:00 PM

Saturday

7:30 AM - 5:00 PM

Sunday

Closed