If you're in the market for a new vehicle for the 2021 model year, Orlando Volkswagen North would like to introduce you to the Jetta GLI. A practical sedan that has been around for several years, it's the perfect vehicle for commuting to and from work. It has plenty of cargo and passenger space, and the GLI is affordable when it comes to sticker price and fuel efficiency. There aren't any significant changes taking place this model year, but that's mostly thanks to the success the GLI has had in previous years.
Performance and Powertrain
The Volkswagen GLI shares an engine with the highly successful Golf GTI. A 2.0-liter turbocharged four-cylinder engine provides 228 horsepower and 258 pound-feet of torque. The standard transmission is a six-speed manual. You can upgrade to a seven-speed automatic dual-clutch option. You can get a little more speed with the automatic version.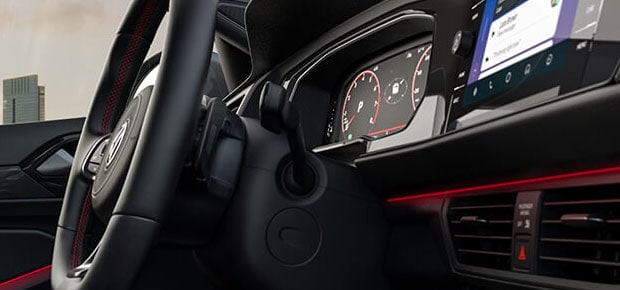 Efficiency
If you're interested in fuel efficiency numbers and reducing your carbon footprint, you're looking at the right brand. There are separate fuel efficiency numbers for the Volkswagen GLI based on the transmission choice that you select. If you opt for the six-speed manual transmission, you can expect to get 25 miles per gallon in the city and 22 miles per gallon on the highway. If you choose the seven-speed automatic option, you'll get 25 miles per gallon in the city and 32 miles per gallon of highway driving.
Interior Features
The base S model for the Volkswagen GLI is impressive when it comes to interior features. Volkswagen has even provided the ability to customize your interior with ambient lighting, dual-zone automatic climate controls, and heated front seats. If you upgrade to the Autobahn trim level, you upgrade to a 10.3-inch gauge cluster, power driver's seat, and ventilated front seats. There's a massive trunk across all trim levels, and you can put the back seat down for extra space.
If you would like to learn more about the Volkswagen GLI as its 2021 release date approaches, we encourage you to contact our sales team here at Orlando Volkswagen North. We can provide you with as many details as we have leading up to the new model year. With the information that we do have, we're confident that the GLI will be a popular vehicle this coming manufacturing year.