Volkswagen recognized National First Responders Day in a special way by announcing that they will be starting the process of donating vehicles to various fire and rescue stations for emergency training purposes. These stations typically use old and outdated vehicles to practice on, as they're generally receiving donations from people who no longer need their old vehicle because it lacks value. Volkswagen recognized the need for modern vehicles as a way to better train these professionals for what they may encounter in the real world.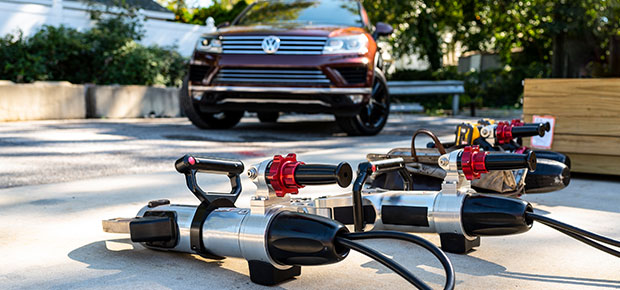 New vehicle donations from brands like Volkswagen allow first responders to obtain information and experience that helps them better act in an emergency. More people will be saved in a more efficient time frame thanks to this initiative which is starting out at the Berwyn Heights Volunteer Fire Department and Rescue Squad in Maryland. Moving forward, fire stations in the communities that are near VW's headquarters in Herndon, Virginia, will be participating. It's anticipated that the program will expand from there.
Volkswagen has plans to donate internal combustion engine models first, and electric vehicles will be provided in the future as the brand progresses with those vehicles. It is expected that Volkswagen is going to begin manufacturing their all-electric ID.4 model at the end of 2022 at their Chattanooga, TN plant.
You can reach out to Orlando Volkswagen North if you would like to learn more about this program, or you can visit the National Fire Protection Association (NFPA) website for more details.